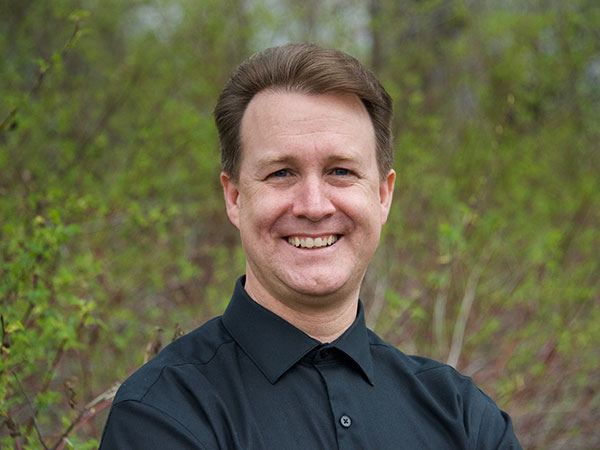 Michael Stafford, DDS
Dr. Michael Stafford and his team combine advanced dentistry with a gentle, friendly style that will make you and your family more comfortable than you ever thought possible.
Dr. Stafford graduated from Loma Linda University School of Dentistry in 2003. He takes the time to get to know each and every patient one-on-one, helping you make informed choices about your dental health.
Born in Burundi and raised in Rwanda, Dr. Stafford studied business and religion with the goal of serving others. After graduating from dental school, he took his calling to Zambia and Saipan in order to provide dentistry to communities with little access to dental resources.
Dr. Stafford is married and has three children.
Meet Our Team
When you visit Stafford Dental Center, you will be greeted and cared for by our caring, positive dental team. We strive to accommodate each patient's unique needs by providing customized care in both English and Spanish. Contact our office today to schedule your appointment with Dr. Stafford, our experienced dentist in Zillah, Washington.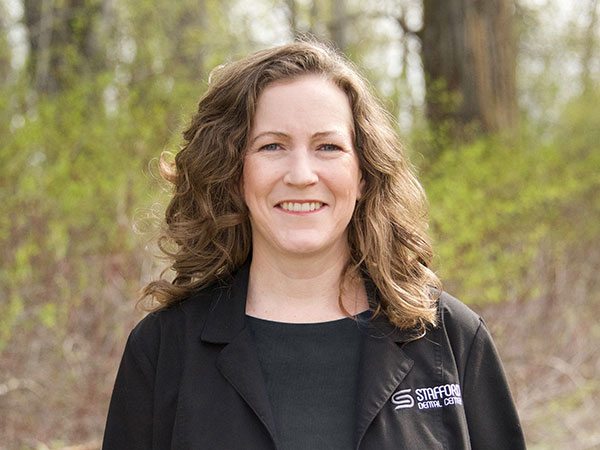 Andrea – Administrator
Andrea is married to Dr. Stafford and has been with Stafford Dental Center since the beginning, keeping everything flowing from behind the scenes and helping where she is needed. There is always something new to learn at our office, which is perfect for Andrea because she loves meeting patients, finding out what they need, and creating ways to make it happen. Andrea graduated from Walla Walla University with a BSW and MSW. She is also a licensed clinical social worker in CA, but is currently serving others through dentistry.
Andrea and Dr. Stafford have three great kids. In addition to spending time with her family, she loves playing the piano, singing, working with young people, and volunteering at church.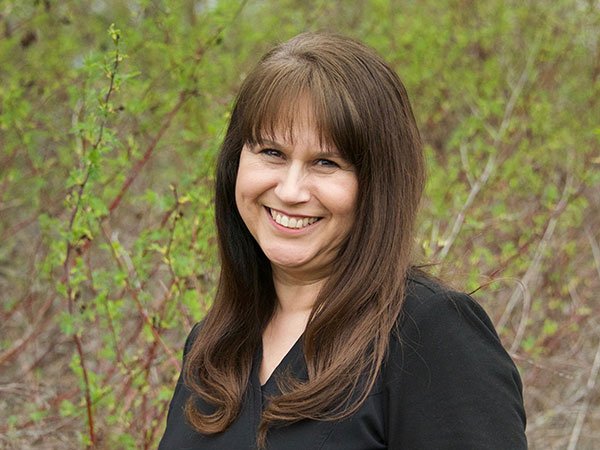 Barbara (Bibi) – Finance & Patient Care Coordinator
Barbara has worked with Dr. Stafford since January of 2015 and truly enjoys interacting with patients. She loves experiencing the happiness and increased confidence that patients have as we help them improve their smiles and overall dental health. Barbara handles the insurance billing and claims, helps schedule appointments and works with patients on the financial side to help them complete any necessary treatment that is right for their specific needs. After your appointment with the dentist, she is here to help you with your treatment plan and financial options. She also translates for our Spanish-speaking patients to make them feel more comfortable with their dental visits.
Outside of work, Barbara enjoys spending time with family, visiting her beautiful granddaughters, sewing, and quilting. She also volunteers at our local church.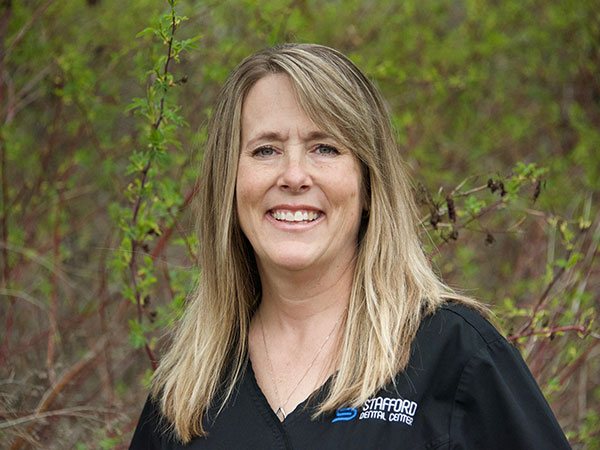 Cheryl – Dental Assistant
Cheryl has lived in Zillah for over 25 years, forming dear friendships which she nurtures while also developing new ones regulary as part of our team. She cares about each and every one of our patients and strives to provide them with the best possible service. Cheryl appreciates the love and concern that she feels from our office. We are a family that cares about the quality of service we provide for patients.
Cheryl and her husband, Bob, have six children and two grandchildren. Her time outside the office is spent camping, at the beach, and with family.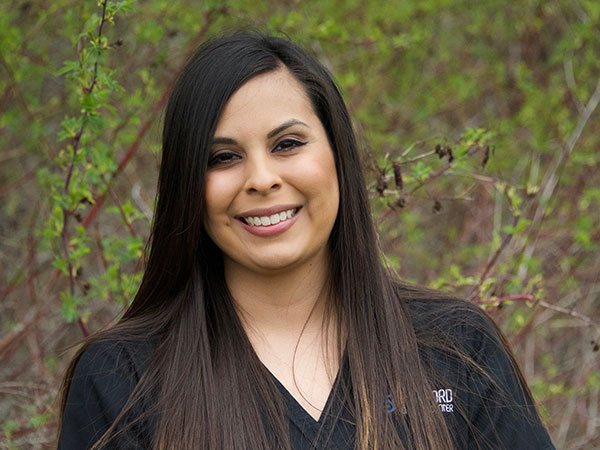 Gina – Dental Assistant
Gina is one of our dentist's right hand gals and has been since February 2015. She loves meeting new people every day and getting to know them. She has been a dental assistant since 2012 and still loves meeting people everyday and getting to know them.
When not helping Dr. Stafford care for patients' smiles, Gina enjoys fishing, canoeing, and hanging with friends and family. She is currently enrolled in YVCC.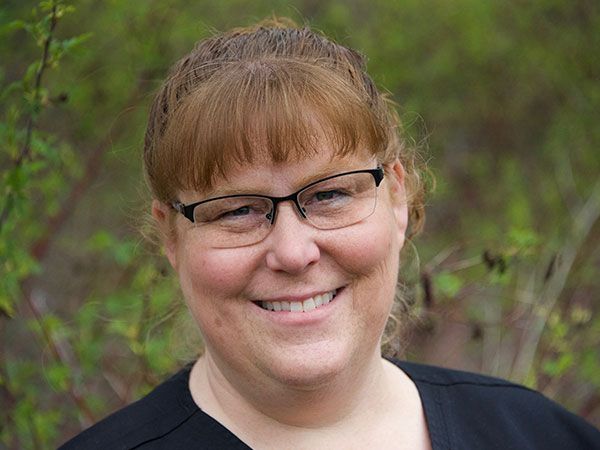 LaVaun – Dental Hygienist
LaVaun has been a dental hygienist for over 20 years and is very friendly and gentle with all of her patients. She loves people, and looks forward to helping them every day. In her free time she enjoys working with kids at her church.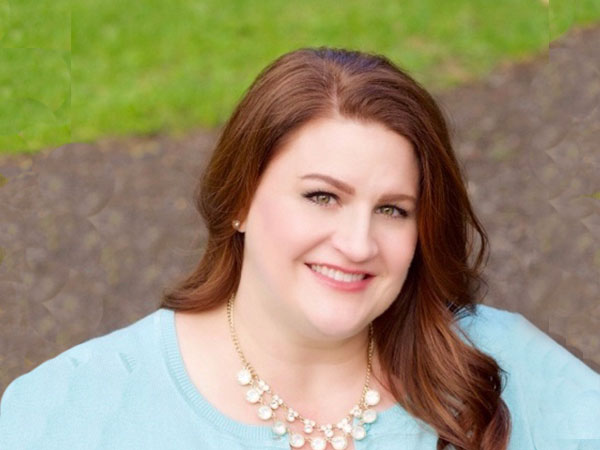 Lisa – Office Manager
Lisa was a Dental Hygienist for 11 years before an injury forced her to try something new. After getting her Bachelor's Degree in Business Management, she has been fortunate to use her dental knowledge in other ways, as a dental Office Manager.
Lisa is passionate about dentistry and helping patients in her community. When she's not working, she enjoys spending time with her family and friends doing activities like bike riding, quilting and traveling.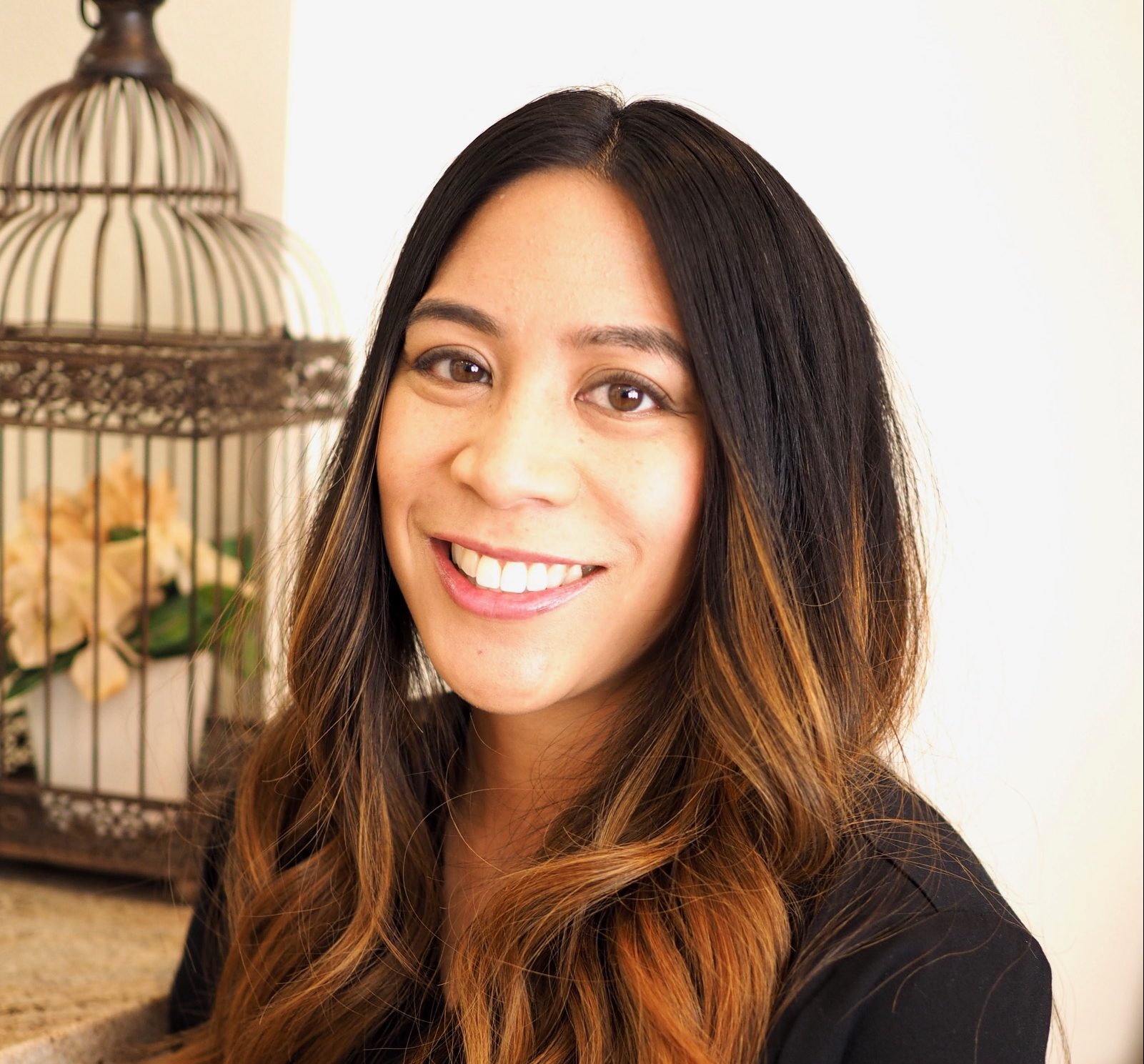 Melinda – Dental Hygienist
Melinda is a dental hygienist who strives to make every visit a comfortable, great experience for each of her patients. Her time outside of the office is spent finding opportunities to serve the community and exploring the PNW with her husband and dog.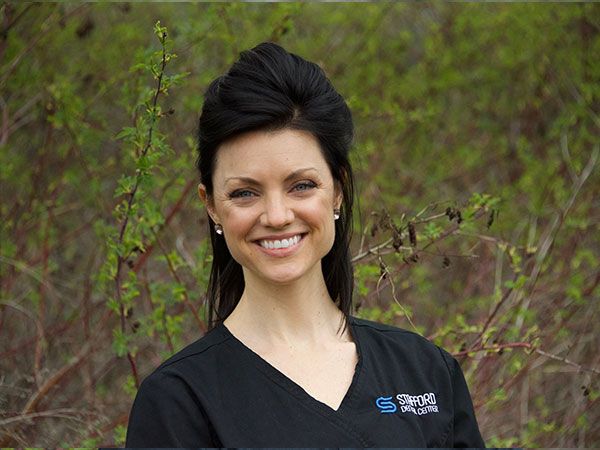 Nina – Dental Hygienist
Nina is a dental hygienist who is professional, positive and cares about the whole health of her patients. Outside of the office she enjoys healthy living and spending time with her husband and family.